Parents protest as UNILAG asks students to resume with mattresses
Written by Adeola Ibrahim on October 19, 2023
The management of the University of Lagos, UNILAG, yesterday, explained why students staying on campus have been asked to come into the halls of residence with their mattresses and some other personal items, saying it is due to health reasons.
The explanation came against the backdrop of protest by parents, who lamented that they were just struggling to cope with the recent increase in tuition, hostel and other fees.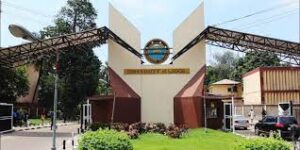 The Head of the Information Unit of the varsity, Adejoke Alaga-Ibraheem, also said the halls are being renovated before the students would resume later in the month.
She was reacting to complaints by parents and students that with the new fee regime introduced by the university, such items ought to be provided by the school.
Alaga-Ibraheem also said "He asked the students to come with their own beddings for health reasons. That has been the practice for some time. It is not new. We are also working on the renovation of the various hostels. Some of them would be fully renovated before the students resume later in the month.
"Those whose renovation works might not be completed before the students resume, we are going to continue to work on them. We are working to make the hostels conducive for the students. As for the complaints that the hostel fees should be enough for the school to provide those items, we all know the situation in the country and the cost of the items. N65,000 for instance as a hostel fee for a year is not expensive going by what people pay for private accommodation.
The management is mindful of the welfare of the students and we are making all efforts to make their stay on campus comfortable."
But reacting to the development, a parent who pleaded anonymity, lamented that: "UNILAG is becoming a secondary school where students are asked to come to school with their own beddings. It's unbelievable. This is a university that has just increased tuition and hostel fees."
Recall that recently the management of the school increased obligatory fees including hostel fee.
The hostel fee was initially. Increased from N25,000 to between N100,000 and N120,000 depending on the type of hostel.
---