NEW OYO CP, WILLIAMS EXPRESS COMMITMENT TO RESIDENTS' SAFETY
Written by Website Admin on July 8, 2022
The newly appointed Oyo State Commissioner of Police, CP Adebowale Williams has expressed commitment to the safety of residents.
The CP made this known in his first media briefing where he assured that the police force "shall continually give credence to the observation of the rule of law, being the foundation of our sacred democracy while equally admonishing the general populace, particularly our teeming youths to comport themselves and have respect for the extant laws of Oyo state and country at large."
The Commissioner said that its officers will respect and protect the rights of every citizen, while assuring citizens to expect a drastic reduction in violation of citizens' right.
On the issue of crime, the CP also warned "criminal elements and perpetrators of these evil vices to desist from their unwholesome and nefarious activities as their criminal enterprise would not be allowed to flourish anywhere in the State."
"We shall not hesitate to identify, isolate and bring to deserved justice any person or group that attempts to threaten our sacred democratic order and peace."
Also at the briefing, was the parade of "perpetrators of various crimes" including armed robbery, kidnapping among others.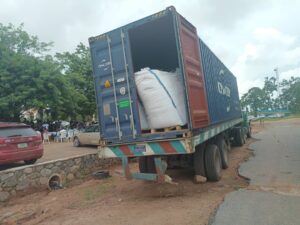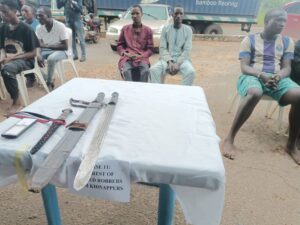 ---