Debt restructuring: FG's borrowing from CBN falls to N4.36tn
Written by Adeola Ibrahim on October 21, 2023
The federal government's debt to the central bank of Nigeria through the ways and means advances fell to n4.36tn after most of it was restructured in June, 2023, Saturday NEWSMEN has learnt.
The figure was according to the provisional data from the apex bank through its quarterly statistical bulletin for the second quarter of 2023.
However, Saturday punch observed that this loan rose by n3.42tn in five months, from n23.53tn in December 2022 to n26.95tn in May 2023.
The NEWSMEN recently reported that the federal government paid an interest of n912.32bn in the first quarter of 2023 on the loans it got from the CBN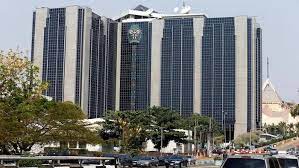 This amount was stated in the Q1, 2023 Budget Implementation Report by the Budget Office of the Federation. The amount spent paying interest on this loan was 161.47 per cent higher than N348.92bn spent in the same quarter of 2022.
The NEWSMEN earlier reported that the Federal Government planned to spend N1.2tn on servicing the loans it got from the CBN through Ways and Means Advances. It means that the government planned to spend about N300bn quarterly.
However, it had spent about 76.03 per cent of its budget for the interests on the ways and means advances.
Ways and Means Advances is a loan facility used by the CBN to finance the government in periods of temporary budget shortfalls subject to limits imposed by law.
---